Based on the results of the Interuniversity Scientific Conference held by Adam University, dedicated to the DAY OF SCIENCE and practical conference on the day of science.
The first was taken by AzMI student Eyash Ahmed
Second place PRAKHAR, KUSHAGRA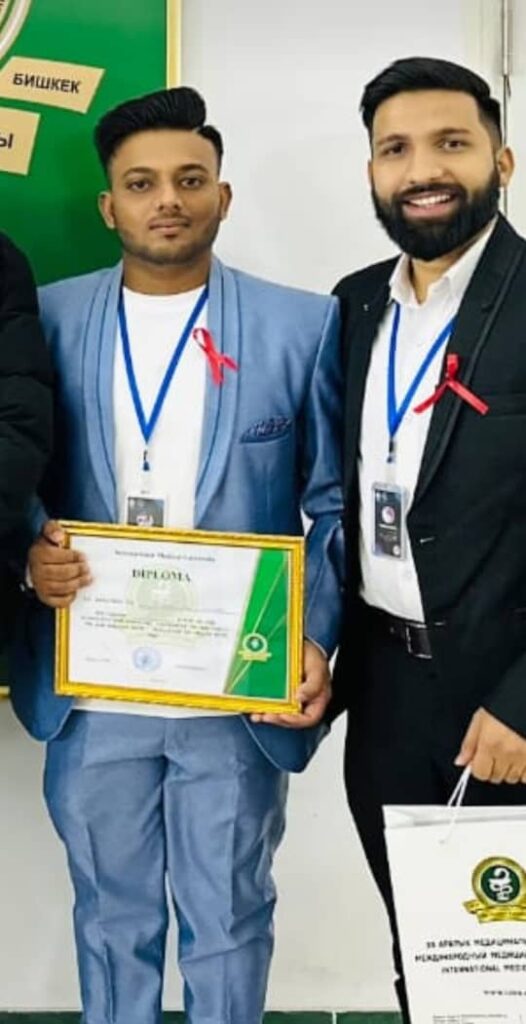 At the conference at Adam University dedicated to World AIDS Day (12/2/2022), our students again showed their high level and took two first places and two-second places.
In the Solo category:
First place – Prahar (6th year 11 semester)
Second place – Mustijab Ikram (5th year 9 semester)
In the Duo category:
Second place – David Wilson & Aniket Singh
In the Trio category:
First place – Aditya Yadav & Richa Viswal & Zahra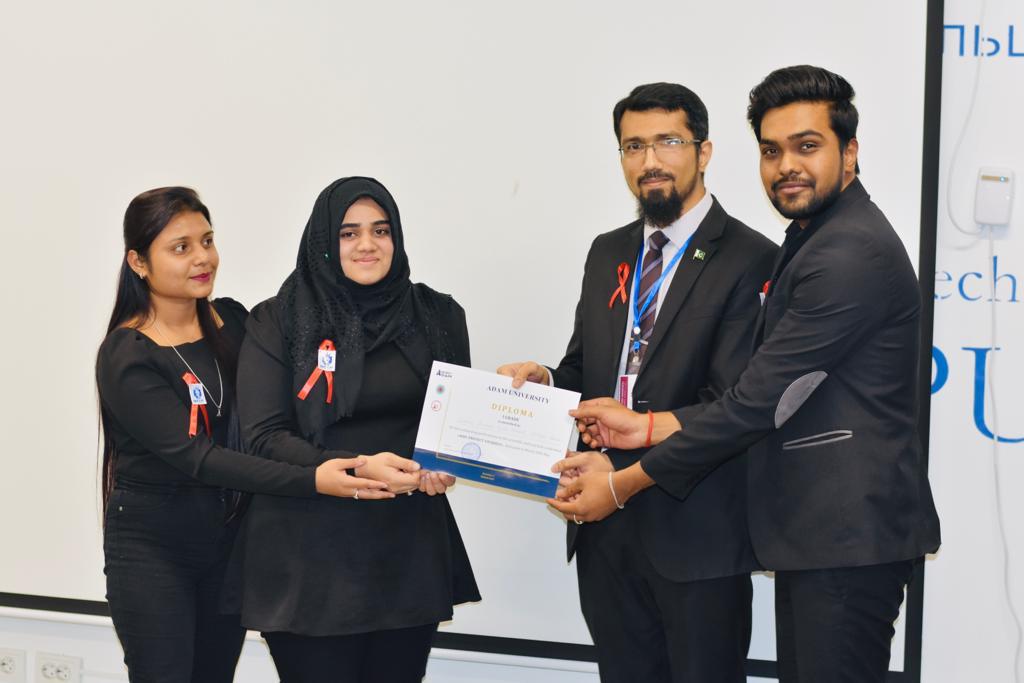 WE CONGRATULATE THE WINNERS AND THANK THEIR SUPERVISORS: ASSOCIATE PROFESSOR KULAMBAEV BB, SENIOR TEACHER RYSPEKOVA AE, TEACHERS NAILA CHAUDHARI, AND NURIDINOVA ZH.N. FOR THE QUALITATIVE PREPARATION OF STUDENTS FOR THE CONFERENCE AND WE WISH EVERYONE FURTHER SUCCESS AND VICTORIES!